Sprinklers in Concord, MA 01742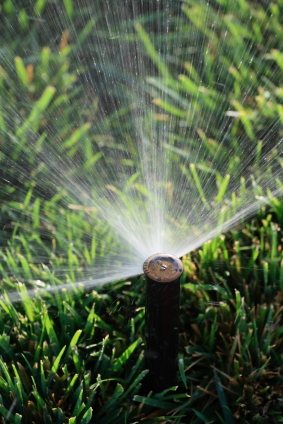 Clean Slate Landscape & Property Management, LLC has been offering Concord sprinkler service since 2000. Our Concord lawn sprinkler service is professional, prompt, and affordable. Services include:
Opening
Closing / Winterization / Blow-out
Sprinkler Repair
Scheduled Maintenance
Sprinkler Head Adjustment
When you hire Clean Slate Landscape & Property Management, LLC to service your Concord sprinklers, you will be getting professional service every step of the way. Our company will take care when evaluating your needs as well as when performing the lawn sprinkler installation or repair job. Installing lawn sprinklers is a serious job and you want to be sure that the Concord lawn sprinkler company you choose is a professional company with expertise in this area.
As soon as you call Clean Slate Landscape & Property Management, LLC at (508) 669-7959 to answer your lawn sprinkler installation or repair needs, you will receive a prompt response. Our staff will work with your schedule to get out to your home or business as soon as possible to complete the job. We know that our clients want the Concord lawn sprinkler repair to be completed as quickly as possible so we will do our utmost to adhere to your requests.
The Concord lawn sprinkler services Clean Slate Landscape & Property Management, LLC offers are quite affordable as well. Whether you need sprinklers installed or your Concord sprinklers repaired, we can find an affordable solution for you. Clean Slate Landscape & Property Management, LLC offers high quality lawn sprinklers in Concord Massachusetts at reasonable prices.
Help your Concord Massachusetts lawn look its best with properly working lawn sprinklers. Call Clean Slate Landscape & Property Management, LLC today at (508) 669-7959 and let's get started!
WHAT CUSTOMERS ARE SAYING:
5★★★★★ - "Cleiton annually services our lawn and the work he does is always expertly done. He is also just a pleasure to work with - pleasant, kind, with a great attention to detail. We highly recommend him!"
Frank
---
5★★★★★ - "My tenants and I have been happy with Patrocinio Landscaping team's responsiveness and thorough snow and ice removal from my commercial property. Cleiton Patrocinio has exhibited professionalism and provided fair pricing. I would recommend his services. Keep up the good work."
Dan Lee
2013-03-11
---
5★★★★★ - "Cleiton Patrocinio has been my Landscaping Contractor for seven years. His company handles all of my landscaping needs for several commercial properties. He consistently provides quality service at reasonable prices. I have referred Cleiton to several other people over the past few years and they have all been pleased with the referral."
Paul McKeon, Director of Finance and Property ManagementR.W. Holmes Realty Co., Inc. in Wayland, MA
2013-03-11
---
5★★★★★ - "I have used Patrocinio's Landscaping for all of my landscaping, irrigation, and plowing needs. Cleiton and his crew are very efficient paying close attention to detail. If I have a question, my calls and returned promptly. I am very pleased witht he service I have received from Cleiton."
Bernadette Tesini
2013-03-11
---
5★★★★★ - "I have known Cleighton Patrocinio and Patrocinio Landscape for over 7 years. He and his team have always provided professional quality work delivered on schedule. He has completed retaining walls, curb replacements, sidewalks and landscaping. I always refer him to my clients for landscape maintenance and winter services."
Patrick Schmidt
2013-03-11
---
Call for FREE Sprinklers Quote
---
Sprinklers available in the following Concord, MA zip codes: