Junk, Waste, & Trash Removal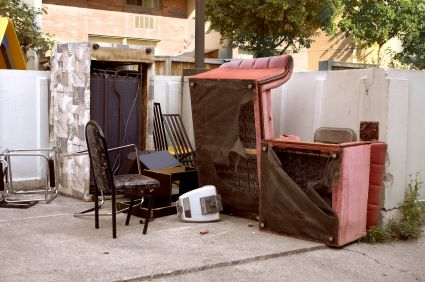 Got junk?
Let's face it. Most of us have at least one room in our house filled with junk. You know what I mean: that stuff you've been keeping for years because you had the room. But now, you just want it gone.
We're not talking about the junk drawer next to the refrigerator. We're talking big. Attics, basements, and closets are typical problem areas. So are garages, sheds, and even the backyard.
We all have reasons to get rid of junk. To get more organized or get more space. Maybe you're moving or downsizing. Maybe you have a storage unit or office that needs to be cleaned out. If you're lucky, you have a renovation project coming up. Whatever the reason, you can't put it off any longer.

Why are you keeping it?
If you can't think of a good reason, it's time to get rid of it. Get rid of unwanted items like old furniture, junk, fixtures, hot tubs, construction waste, old computers, mattresses, appliances, rubbish, and yard waste that's taking up space.
If you don't want it, we'll take it away. If we can recycle or donate your items, we will. The only thing we won't take is hazardous materials.
Clean Slate Landscape & Property Management, LLC will haul it all.
We've been in the junk removal business since 2000.
Our mission is to remove your junk in an eco-friendly way. We donate and recycle as much as possible to keep junk out of our landfills.
We offer eco-friendly disposal and recycling services for televisions, refrigerators and other appliances, and computer equipment.
Our courteous and knowledgeable consultant will meet with you to discuss your needs and help choose the plan that's right for you.
Clean Slate Landscape & Property Management, LLC gets rid of junk. You get rid of stress.